Real Estate Litigation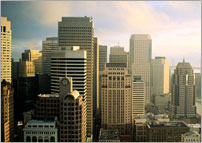 At Nopar & Associates we are committed to providing superior and cost-effective litigation services to our clients. We handle both commercial and residential real estate matters, and we represent a broad array of clients, including commercial landlords; residential landlords; commercial tenants; investors; lenders; borrowers; homeowners; buyers and sellers; real estate brokers and agents; corporations, partnerships, joint ventures, LLCs and individuals. Our real estate litigation practice encompasses the following areas:
Fraud and misrepresentation claims
Breach of contract claims
Non-disclosure issues
Partnership disputes
Claims against brokers or agents
Breach of fiduciary duty
Commercial landlord/tenant disputes
Partition actions
Title claims and quiet title actions
Purchase and sale transaction disputes
Real estate investment fraud
Escrow and earnest money disputes
Easement and boundary disputes
The Nopar & Associates law firm has established an excellent reputation for providing the highest caliber legal services to its clients. he firm is rated AV,* which is the highest possible rating for legal ability and adherence to professional standards of conduct and ethics.
Our experienced attorneys understand real estate, and are well versed in the often complex legal and business issues that our real estate clients encounter. We take pride in our ability to provide clients with a hands-on approach to devise and achieve desired results as quickly and efficiently as possible, either through court action or through negotiation or alternative dispute resolution such as mediation, private trial or arbitration.
Find out for yourself why clients consider us an invaluable partner in achieving their goals. Contact our office to speak to an attorney with the real estate litigation expertise you need.