Franchise Law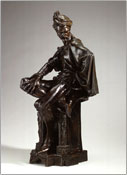 Attorney Alan S. Nopar has extensive experience in franchise law, and has practiced in this area for three decades. The Nopar & Associates law firm represents both franchisors and franchisees, and handles transactional matters as well as litigation and dispute resolution.
Our franchise law practice includes representation of clients in connection with the following matters:
Franchise Agreements
Franchise Disclosure Documents
Purchase of Franchises
Sale of Franchises
Renewal and Non-renewal of Franchises
Entity Formation
Lease Review and Negotiation
Fraud Claims
Breach of Contract
Dispute Resolution
Franchise Termination
Services for Franchisees
At Nopar & Associates we represent franchisees in connection with both transactional and litigation-related matters. Our transactional experience includes the representation of franchisees in connection with buying and selling franchised businesses, lease review and negotiation, entity formation, contracts with vendors and others, and mutual terminations and modifications of franchise agreements. We also have represented franchisees in matters such as fraud claims, earnings misrepresentations, franchise termination issues, claims based on breach of the franchise agreement (including encroachment, unfair competition and unfair dealings), and post-termination issues. Our dispute resolution capabilities include negotiation, mediation, arbitration and litigation.
Services for Franchisors
Nopar & Associates has substantial experience representing both start-up and established franchisors. Our capabilities include the successful navigation of the franchise registration process in California and other states that require registration, as well as the preparation of all necessary documents including the Franchise Disclosure Document, the Franchise Agreement; Trade Secret and Non-Disclosure Agreements; Leases or Subleases; Personal Guarantees; and other agreements such as vendor and third-party agreements. We also provide advice and representation to franchisors in connection with franchise terminations; sales and transfers of existing franchises; advertising fund issues; post-termination issues; territorial and encroachment issues; and litigation and alternative dispute resolution, including mediation and arbitration.
Nopar & Associates is an AV Preeminent-rated law firm.* This is the highest possible rating for legal ability and adherence to professional standards of conduct and ethics. Attorney Alan Nopar has a proven track record of serving franchise clients for over 35 years. Mr. Nopar is a Northern California Super Lawyer, is rated 10.0 on both Avvo and Justia, and has been rated AV Preeminent for over 25 consecutive years.
Find out for yourself why clients consider us an invaluable partner in achieving their goals. Contact our office to schedule a meeting with a Silicon Valley franchise law attorney.